EXCURSION TO THE ISLAND OF SPINALONGA
<![if !vml]>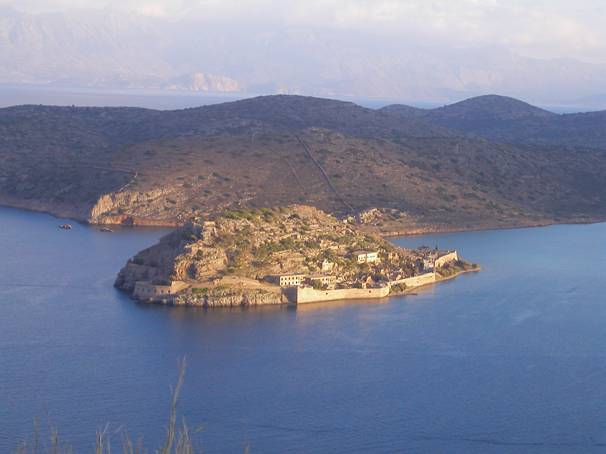 <![endif]> <![if !vml]>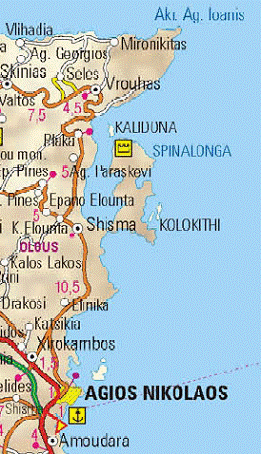 <![endif]>
Date: Thursday, Aug. 2, 2007
From: Mirabello Beach Hotel entrance
Times: Bus pickup at 16:00 from the entrance of Mirabello Beach Hotel
       Drop-off at 18:30 back at the same place.
Description: The bus will take the scenic route to the nearby town of Elounda. The boat will leave from the port of Elounda and stop at the island of Kalidona (more popularly known as Spinalonga). Passengers will disembark here to have a guided tour of the Venetian fortress of Spinalonga. Following a stay at the island of about an hour, the boat will return back to Elounda from where the bus will return to the hotel.
Duration:   Spinalonga tour about 45 minutes.
Fees: Included in registration – covers boat ride, guide and entry ticket to island.
The island of Spinalonga
The island has been settled since ancient times and is composed of two islets – the larger Spinalonga and the smaller Kalidona (also usually called Spinalonga). The old Venetian fortress was built in 1579 AD on Kalidona to protect the entrance to this sheltered bay in front of Elounda from attacks by pirates and other hostile forces. After the occupation of Crete by the Ottomans, Spinalonga was the last Venetian stronghold valiantly resisting for almost 60 years after the fall of Candia (Heraklion) and was supposedly never directly conquered. Finally, in 1715, the garrison departed when a treaty was signed that allowed for its safe passage.
At the start of the 20th century, the island of Spinalonga became an official leper colony, its sick inhabitants forcefully relocated here from Crete and even the mainland and practically abandoned to keep them in quarantine, thus turning the island into a place of much suffering and anguish. The colony was disbanded in 1957.
Today, it is a popular tourist site combined with a boat excursion. It is officially under the jurisdiction of the Greek Archeological Agency which is slowly trying to restore the time-ravaged buildings.
Other links about Spinalonga